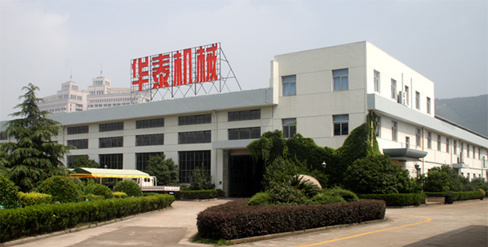 Watai Machinery A specialized Manufacturer of the rubber machinery that adopts advantages from all quarters and has the outstanding overall strength.
Through over forty years'great cultivation,trials and hardships,Watai People have accumulated a firm faith to their great undertaking.Looking forward in the future,Watai Machinery is striding towards the international market by the steady steps with the leading technology among the same trade in China and the first class basic facilities.
Since manufactured the first rubber injection machine which fills in the blank gap in the same trade in China to be awarded "State-Level Torch Plan Ltem",we are the gold-brand epterprise that establishes a leading figure in the rubber machinery infustry.From imitating plastic machine forty years ago to found a professional technical team in the 1980s'and 1990s',we keep expanding our business production scale.We currently introduce and digest the advanced manufacturing technology in the world to independently develop the advanced rubber machinery with the related intellectual properts rights.We have become a specialized quality rubber machinery manufacturer in China.From following the market,adapting to the market requirements to guiding the market today,Watai Machinery always persists in opening to the world and insisting on sci-tech innovation.We are actively engaged in the growth of the Chinese rubber machinery.This is the very enterprise of Watai Machinery,a top runner in Chinese rubber machinery that persistently pursues the innovation.We are positive in lifting up the customers'vlues and always pay a close attention to the development of the rubber industry.
Today Watai's machines are widely spreading all over China,and selling far to North America,Latin America,the Middle East,and Southeast Asia,etc.We also establish good relationship with the world well-known customers in Europe,US and Japan,etc,Tomorrow Watai will serve the world by its emerging force.